Read Our Blog

Be Inspired. Have Faith. Live Well
Jesup Chiropractor Offers a Healthy Future For You and Your Family
"We were put on this planet to thrive, not merely survive." -Dr. Dustin Behn
Jesup chiropractor, Dr. Dustin Behn is passionate about helping you and your family achieve optimum health without the use of drugs or surgery and specializes in pediatric chiropractic and care for expectant mothers. At Inspired Living Chiropractic you will be treated as one of our family. Our caring, relaxed environment and highly trained team will help you reclaim your life and start your journey to improved health and wellness.
Getting Your Body's Flow Back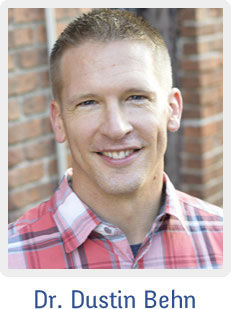 It is a scientific fact that your brain, spinal cord and the rest of your nerves control every aspect of your body. Any interference with the vital nerve links between your brain and your body can result in ill health. Dr. Dustin uses leading edge technology to detect these interferences. We'll then set a course of action to remove the interference, which in turn creates an environment within your body that promotes health and well-being.
A Focus on Pediatric Chiropractic
At Inspired Living Chiropractic we help families restore their current health. As a pediatric chiropractor, Dr. Behn also focuses on helping children make positive transformations every day from receiving chiropractic care. By improving the health of their spine and nervous system, we're able to help children with conditions such as:
Ear infections
Colic
Acid reflux
Difficulty nursing
Bedwetting
Sensory processing disorders
Autism
And more
We look forward to helping you live a better, longer, fuller life. We promote the well-being of your entire family, naturally!
Expect miracles and give us a call to schedule your first visit today! (319) 827-2045
Inspired Living Chiropractic | Jesup Chiropractor for Independence, Evansdale, and Cedar Falls